Guitar Department chair, Rivers School Conservatory, Weston, MA. Guitar teacher, Dana Hall School of Music..

I am available for formal concerts, lecture recitals, weddings, parties, restaurant gigs, and children's performances.

My album, Weight of Time, is a great listen, all original music.

If you are interested in classical guitar, finger-pickin country blues, bluegrass, ragtime old timey guitar, songwriting, improvisation, banjo, popular songs, rock and roll, I am scheduling new students at home on Thursday afternoons and evenings. New students will be accepted for a minimum of 1/2 of the school year.

INFLUENCES: Bob Dylan, Eric von Schmit, Joan Baez, Dave van Ronk, Jim Kweskin, John Landau, John Fahey, Mississippi John Hurt, Doc Watson, Andres Segovia, John Williams, Oscar Ghiglia, Christopher Parkening, Julian Bream, Alirio Diaz, Atmar Liber, Luis Bonfa, Joao Gilberto and Baden Powell.

They are the perfect introduction to music. I have a level one Orff certification. Students who begin music study with a low pressure class like mine are much more successful later when they begin instrumental study. My classes are always fun, which is why thet have been so successful in the past.

Classical Guitar Concerts, Lecture Recitals, Weddings, Parties.

Teacher: Classical, Traditional, Popular Styles, Songwriting.

Composer: Music for Guitar, Guitar Ensemble, Percussion and Guitars, Classical and Contemporary.

Teacher/, Performer, Composer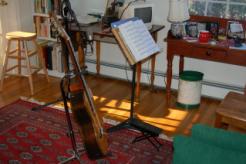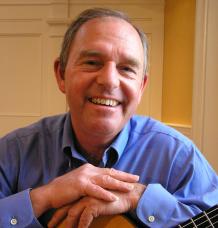 Another day at the office